Through a direct link to Amazon.com, you can order any of the books listed below by clicking on the titles or cover you wish to purchase.
Matthew D. Selekman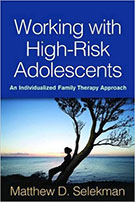 Many clinicians today are increasingly being referred high-risk adolescents coming from multi-problem families with extensive treatment histories. To further complicate matters, these youth and their families often have had years of involvement with helping professionals from larger systems who may be frustrated and pessimistic about the clients' ability to comply with treatment and ever change. This book provides the perfect antidote, a highly practical, eco-systemic, and strengths-based integrative family therapy approach that targets interventions at the adolescent, family, social network, school, juvenile justice, and community levels. Carefully blending family therapy science with therapeutic artistry, this book provides therapists with a treasure trove of highly effective empirically supported and clinically evidence-based therapeutic tools and strategies for a wide range of serious adolescent emotional and behavioral difficulties.
Guy Diamond says:
"Selekman has done it again! He offers the reader an integrative client-centered therapy approach that is grounded in a long tradition of systemic and solution-focused therapies. We are given a front-row seat to observe a master therapist as he walks us through his own clinical cases to demonstrate his creative process. This book will surely inspire therapists to be more bold and adventurous in co-creating with family members a therapeutic experience that challenges and disrupts stagnant relational patterns and replaces them with new possibilities."
---
Matthew D. Selekman and Mark Beyebach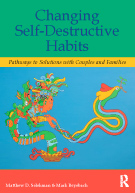 In this age of dysregulation, therapists are reporting worldwide seeing more clients presenting with multiple self-destructive behaviors and feeling at a loss for where to begin and what works with these clinically challenging situations. To further complicate matters, the clients' couple partners, parents, or other family members may be grappling with self-destructive difficulties as well. This book provides a plethora of practical guidelines, therapeutic tools and strategies, client worksheets, and full length case examples for working effectively with these difficult clinical practice situations. The Collaborative Strengths-Based Brief Family Therapy treatment approach is applied to couples and families with self-injurious, eating-distressed, substance abusing, problem gambling, and excessive Internet and cyber-sex abusing difficulties. Unlike the narrow and more widely held traditional Twelve Step/disease model approach to these difficulties, the treatment methods espoused in this book are eco-systemic, based on Buddhist principles, are wellness-oriented and strengths-based, incorporate scientific research on what works in successful psychotherapy, and clients have the lead voice with treatment planning and goal-setting.
Michele Weiner-Davis says:
"If you feel stymied about how to help clients transform self-destructive habits into virtuous ones, this is just the book for you. Selekman and Beyebach demonstrate the similarities inherent in many self-destructive habits and offer an effective skeleton key for helping clients make life-altering changes. This is a must-read!"
---
Matthew D. Selekman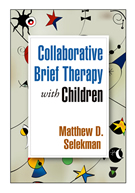 In this engaging practice-oriented guidebook, cutting-edge strategies are presented for helping children and their families overcome a wide range of emotional and behavioral challenges. Vivid case material illustrates how to engage clients rapidly and implement interventions that elicit their strengths. Integrating concepts and tools from a variety of therapeutic traditions, a plethora of powerful therapeutic questions, family play and art therapy, narrative therapy, solution-focused, and positive psychology rituals and therapeutic experiments are discussed. The book highlights effective ways to promote spontaneity, fun, and new possibilities, especially with clients who feel demoralized and stuck in longstanding difficulties and entrenched patterns of interaction. Trouble-shooting guidelines are provided for getting unstuck with highly complex and challenging child treatment dilemmas.
Eliana Gil says:
"The books that truly captivate me are few and far between, and this one was compelling and immediately useful. Selekman embraces the creative imagination and puts it at the forefront of his work with families. I was particularly struck by his determination to engage children directly, give them a strong voice, and focus consistently on the family's strengths. This book is fun and informative reading; I highly recommend it!"
---
Matthew D. Selekman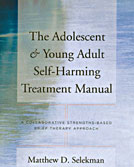 The first of its kind and comprehensive treatment manual for utilizing Collaborative Strengths-Based Brief Therapy with adolescent and young adult self-harming clients and their couple partners and families. The most up to date research findings on adolescent and adult self-harm are presented clearly that can inform clinical practice with this challenging treatment population. The treatment manual covers individual, couple, family, group, intensive outpatient, and school-based day treatment modalities. It is filled with many case examples and practical guidelines illustrating how to use the major therapeutic strategies and tools described in this book. Special treatment dilemmas with highly complex case situations and trouble-shooting guidelines also are presented.
Lynn Hoffman says:
"Matthew Selekman's treatment manual is a big, chewy plumcake of a book. A grateful clinical audience can generalize from this book to almost any other dilemma. Selekman continually surprises us."
---
A Collaborative, Strengths-Based Therapy Approach
Matthew D. Selekman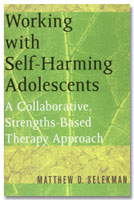 In this revised and expanded paperback edition of Living on the Razor's Edge: Solution-Oriented Brief Family Therapy with Self-Harming Adolescents, readers will find a new and highly practical preface that offers parents valuable guidelines for preventing and constructively managing their adolescents' self-harming behavior and for strengthening their relationships with them. The innovative Stress-Busters' Leadership Group, an eight-session skill-building group for self-harming adolescents also is presented in this book.
Bill O'Hanlon says:
"This book is not only on the razor's edge of innovative, effective therapy—it is a cut above."
---
Brief Therapy with Difficult Adolescents Second Edition
Matthew D. Selekman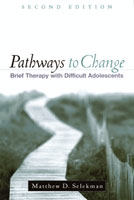 In this revised and expanded second edition, readers will find a wide range of innovative therapeutic tools and strategies for creating possibilities with challenging adolescents and their families. Another unique feature of this book, is a mini-manual for running the Solution-Oriented Parenting Group.
Harlene Anderson says:
"The second edition of Pathways to Change takes Selekman's integrative and strength-based therapy model for adolescents and their families to a new level. Offering numerous practical guidelines and clinical vignettes—and daring to be unconventional and sensible at the same time—Selekman invites readers to rethink the way they conceptualize adolescents and their problems, and provides new therapeutic tools for their repertoire. Practitioners at any level of experience will unquestionably benefit from Selekman's experience, confidence, compassion, optimism, and down-to-earth manner. The richness of Pathways is immeasurable; you must read it yourself!"
---
Thomas C. Todd & Matthew D. Selekman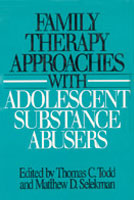 Todd and Selekman present eleven different family therapy
approaches for treating adolescent substance abusers. Important family therapy research findings are also discussed in this book.
Don Efron says:
"Family Therapy Approaches with Adolescent Substance Abusers is a valuable addition to the field."
---
Giorgio Nardone & Matthew D. Selekman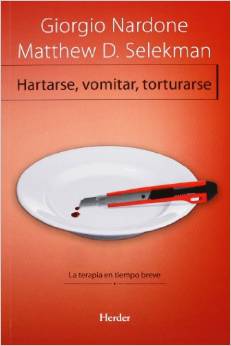 Two internationally renown clinical experts on self-destructive clients have joined forces to present a highly practical, empirically supported brief therapy approach for working with individuals, couples, and families presenting with serious difficulties with eating disorders and self-injury. The book is packed with a plethora of effective therapeutic tools and strategies. Full-length case examples are provided so that readers can have front row seats observing the challenges and the breakthroughs of working with these difficult treatment populations.
---
Mark Beyebach & Marga Herrero (2010)
200 Tareas en Terapia Breve Individual, Familiar y de Parejas
Barcelona: Herder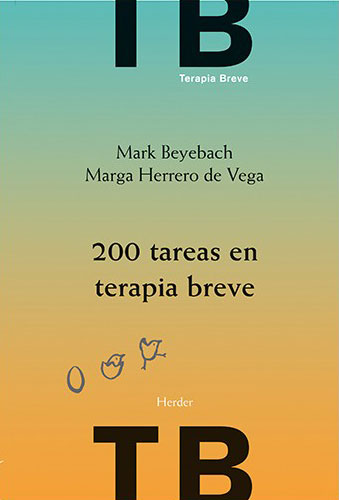 This practice-oriented book offers a detailed description of over 200 different homework tasks that can be used with individual clients, couples, families and even groups. For each task, a brief summary in the form of small drawings is offered, providing the reader with instant and entertaining information on the scope, characteristics, and difficulty of the task. Each task is described and its possible uses are outlined; creative variations and elements to be careful about are also addressed. The initial and final indexes make orientation easy, so that readers can quickly spot tasks for the situation they need help with.
Jorge de Vega says:
"Beyebach & Herrero have written an enjoyable and extremely useful book, that many individual, couple and family therapists will keep in their offices as a valuable resource to use in their everyday practice. Stuck with a case? Nothing to offer your clients? A brief dive into "200 tasks" will bring up refreshing ideas that can be put into action immediately."
---
Barcelona: Herder.
Cómo criar hijos tiranos. Un manual de anti-ayuda para padres de niños y adolescentes
Mark Beyebach & Marga Herrero (2013)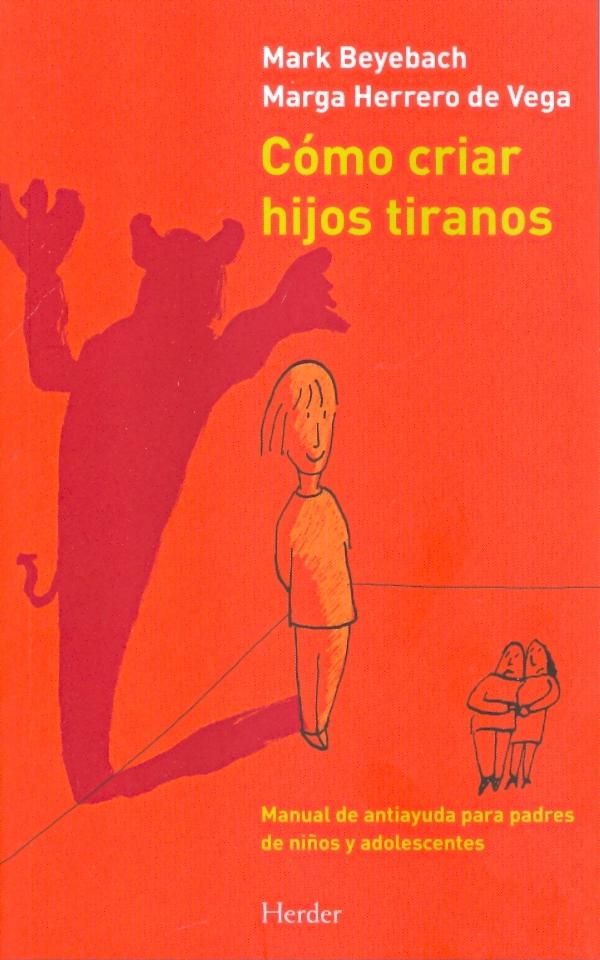 Written in the tradition and style of Paul Watzlawick´s How to Fail Most Successfully, this small and entertaining book offers paradoxical advice to parents. By explaining how to raise a domestic tyrant and consciously promote the aggressive behavior of children and adolescents, a number of important clues for responsible parenting are subtly offered. This funny, entertaining, and provocative text is intended as a "different" self-help book for parents, but is also a good read for family and child therapists.
---
Mark Beyebach (2006)
24 ideas para una psicoterapia breve
Barcelona: Herder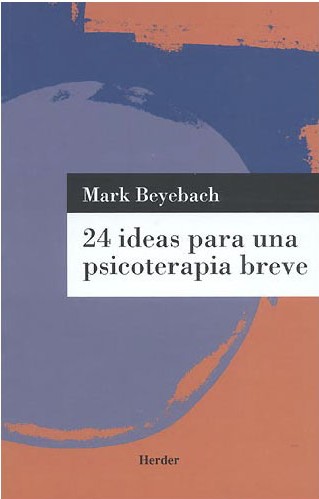 In this practice-oriented, hands-on book, 24 brief therapy techniques are discussed, including mainly solution-focused but also narrative and strategic tools: pre-treatment changes, miracle question, scaling questions, reframing, coping questions, use of compliments, deconstruction of no-improvement, problem pattern interruption, externalization, etc. Trans-theoretical procedures like handling the initial phone call, deciding whom to invite to the session, how to handle relapses, or how to terminate therapy are also covered. Each technique is briefly described and a clinical vignette is offered to exemplify its use. Possible difficulties are discussed, creative alternatives are shown, and research data are offered. Each chapter can be read independently, so that each reader can follow the order that suits him or her best.
Valentín Escudero says:
"No matter your theoretical orientation or the population you work with, if you are a therapist that has not lost his/her curiosity, who wants to add new and effective tools to your clinical work, and who wishes to connect your professional practice to the findings of psychotherapy research, you will find many reasons to read this book."