In-House Training Programs and Consultation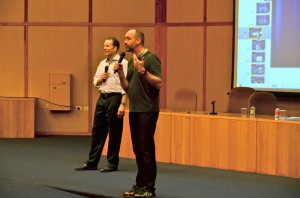 We regularly provide in-service training programs and case consultation to agencies, mental health clinics, hospitals, schools, healthcare organizations, and residential treatment programs throughout the United States, Spain, and worldwide. Our training and consultation format includes the following:
In-service training programs specifically designed for the unique learning needs of staff
Live case consultations with staff's toughest clients
Regular face-to-face case consultation with staff's stuck cases
Live systems consultations for stuck cases in which multiple helping professionals from larger systems are involved
Learn a plethora of therapeutic tools and strategies that can be used with a wide range of clinical situations
Creative uses of staff consultation teams for stuck cases
Fun and thought-provoking skill-building exercises
Ready for positive change? Contact us today to request a customized in-service training program and/or case consultation for your staff.